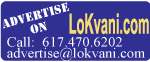 Sponsors
Dental/Medical
Billerica Medical
Flawless Dental
Education
Akshaya Patra
Chinmaya Mission
CRY America
Learnquest
MATH MASTER, K-12 Tutoring Center
Maharishi Academy of Total Knowledge
Peabody Essex Museum
Shishu Bharati
Entertainment
Sounds of India
Finance
Darshana Patel, CPA
Dinesh Tanna
Leader Bank/Mortgage
Nila Rakhit
Platinum Insurance
Pradeep K. Audho
Satya Mitra, EA, ATA, CFP
Sangita Joshi
Lawyers
Monique Kornfeld, Esq.
Neil K. Sherring, Esq.
Richard Costa, Esq.
Shivani Shah, Esq.
Tadmor & Tadmor, LLP
Trupti Patel, Esq.
Vakili Karimi, Esq.
Mortgage
Accurate Mortgage
Mortgage Partners
Shrenik K. Shah
Printing/Photography
Ratan Singhvi
Printing and Graphics Services
Timeless Lens Photography
Realtors
Ananth Ram
Asha Shukhla
Laroia Realty
Raminder Bhatia
SmartMoves
WestOfBoston
Swati Mukherji
Restaurants
Bollywood Grill
Mysore Veggie
Services
Alankar
B. D. Nayak, Architect
epuja
Minuteman Group
Moksha Spa
Shalini's Salon & Spa
Shopping
India Palace
Kay Pee Jewelers
Raj Jewelers
Travels
Madan Travel
Lokvani Talks To Atul Tatke And Kris Subramanian

(This article is sponsored by Attorney Trupti Patel)
Co-founders Kris Subramanian and Atul Tatke talk about their company, Hummingbytes. [more]
In Conversation With Sister Mohini Panjabi

(This article is sponsored by Attorney Rachel C. Tadmor)
Influenced by the honesty, simplicity and authenticity of the organization, Sister Mohini has been part of Brahma Kumaris for about 50 years and made it a mission to share spiritual knowledge with everyone. [more]
Bollywood Baatein

(This article is sponsored by Monique Kornfeld, Esq.)
Katrina doesn't seem to be happy about something. Do you know? Amisha Patel is glowing these days and why not, she has a loving new boyfriend. [more]
Savithri: The Life Force

(This article is sponsored by Maharishi Academy of Total Knowledge)
15 year old Kavitha Vijayasekar, a recipient of the Southern New England Traditional Arts Apprenticeship, presented a scintillating program featuring a dance ballet based on the story of Savithri. A unique feature was having a live orchestra with two members under the age of 18. [more]
South Asian Art - In Memory Of Prashant H. Fadia

(This article is sponsored by Prashant H. Fadia Foundation)
Pahari Miniature Paintings which are native to the state of Himachal Pradesh represent some of the beautiful art forms. Evolving in the early 17th century they have branched into three main schools - Basohli, Guler-Kangra and Sikh. [more]
Techno-Mahabharata

Vivriti Ventures dance drama presentation - Dhyuta the game deserves tremendous praise for pulling of a highly technology enabled presentation that involved some complex sound and light work. [more]
Abhishruti Bezbaruah Delights Audience

In her performance at Swedenborg Chapel, Harvard University on June 15, 2008, Abhishruti Bezbaruah was superb. She was accompanied by Priti Chakravarty on Harmonium and Vishal Nagar on Tabla. The event was organized by Akshay Mathur and Srinath Gaddam. [more]
Global Pharma Leaders Attend US-India BioPharma Summit 2008

Dubbed as The Bio Pharma event in the world focused on US-India Life Sciences and Healthcare, Karun Rishi organized the annual US-India BioPharma Summit 2008 at Hyatt Cambridge, Boston, on June 13th. The event attracted over 350 professionals including Honorable Kapil Sibal and Dr. Surinder Singh with official release of position papers by McKinsey and Co. [more]
VHA-A Bal Vihar Annual Day

VHP-A Bal Vihar of Southboro held its 10th Annual Day celebrations on June 14, 2008 with Saraswati Puja and Poster Presentations. [more]
Asian Festival - 2008

The Asian Community and Southeast Asian Coalition of Central Mass invite you to celebrate its Fifth Annual Asian Festival in Worcester, MA on June 29th, 2008. [more]
Chinmaya Mission Hosts Children Summer Camp

Registrations for Chinmaya Mission Summer camps starting July 7th for children are now open for campers and volunteers. [more]
Presidential Proclamation Presented To Massachusetts Asian American Commission

Month long celebrations of the Asian American Heritage Month , which is the month of May were topped off by the reading and presentation of President Bush's proclamation declaring May to be Asian Pacific American Heritage Month at the State House. [more]
Kajal Chattopadhyay Named Fraud Fighter Of The Year

The Association of Certified Fraud Examiners' Boston Chapter named Kajal K. Chattopadhyay, currently Deputy General Counsel of the Department of Telecommunications and Cable, the Fraud Fighter of the Year. [more]
Top Students From MassachusettsAre Recognized For Academic Excellence

Pranav Ghatraju (Westford) along with Archana Apte (Walpole), Rohit Chaparala (Canton), Vignesh Chockalingam (Arlington), Rita Coelho (Boston), Kiran Gite (Arlington), Aruni Kacker (Mansfield), Tejas Kelkar (Needham) and Rohan Lewis (Middleton) were recently honored at a statewide awards ceremony for gifted children held by The Johns Hopkins University Center for Talented Youth (CTY). [more]
Dr. Ramani Ayer Delivers Commencement Address On Leadership

Dr. Ramani Ayer, Chairman and CEO of The Hartford Financial Services Group offered an inspiring address on leadership to the Maharishi University of Management graduates. [more]
How Smart You Are: Increase Your Social Intelligence

By wearing ornamental and costly clothes does not mean that an individual has become smart. Smartness includes that a person is active, has good mannerism, objective outlook towards life, takes initiative in every walk of life and leads a healthy life style. He deals with other people in an affectionate and loveable way! [more]
Water And Sanitation - The Next Global Challenge

Even as we go about our daily lives in the West knowing that we can duck into a McDonalds to use the toilet or grab a bottle of soda to quench our thirst, nearly half the world's population has to make do without the simplest access to basic sanitation and clean water. [more]
Make Summertime Tax-Saving Time

Summertime can be a great time for cutting taxes for expenses such as summer day camp, mixing business and pleasure, and hiring children to help out in your business. [more]
Weekend Entertainment

Catch up, register and purchase tickets for the events during this upcoming fortnight including Shishu Bharati, Chinmaya Camp, Vivekananda Family Camp, The Dhananjayans and Anish Kapoor Exhibition. [more]
For The Mathematically Inclined

Congratulations to Aseem Chandawarkar, Sitaram Chandawarkar, Roopesh Mathur, Prabhakar Nadkarni and Mukund Seshadri, who were winners of the last set of puzzles. Here is one easy puzzle for students and one for adults. [more]
Music Review - Thodi Life Thoda Magic

(This article is sponsored by Sounds Of India)
The music of Thodi Life Thoda Magic is by Vinay Tiwari - formerly of the Music Director team of Nikhil - Vinay who have now gone their separate ways. Some of the songs might become hits. [more]
Cartoon - Happy Father's Day

Dad.., Dad, calm down! On Mother's Day, at least we are fed with delicious home cooked meals by Mom! [more]
Recipes: Grilling!

To celebrate the Fourth of July we bring you recipes that you can grill! [more]
Laugh A While

Seven Degrees to humor. [more]
Picture Of The Fortnight

Hint of summer! [more]
Thought For The Day

(This article is sponsored by epuja)
"In the midst of movement and chaos, keep stillness inside of you." [more]
Copyright © 2008 Lokvani.com. All Rights Reserved.
Lokvani Poll
Who will you vote for in the 2008 elections?

More Events