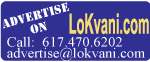 Sponsors
Dental/Medical
Billerica Medical
Flawless Dental
Education
Akshaya Patra
Chinmaya Mission
CRY America
Learnquest
MATH MASTER, K-12 Tutoring Center
Maharishi Academy of Total Knowledge
Peabody Essex Museum
Shishu Bharati
Entertainment
Sounds of India
Finance
Darshana Patel, CPA
Dinesh Tanna
Leader Bank/Mortgage
Nila Rakhit
Platinum Insurance
Pradeep K. Audho
Satya Mitra, EA, ATA, CFP
Sangita Joshi
Lawyers
Monique Kornfeld, Esq.
Neil K. Sherring, Esq.
Richard Costa, Esq.
Shivani Shah, Esq.
Tadmor & Tadmor, LLP
Trupti Patel, Esq.
Vakili Karimi, Esq.
Mortgage
Accurate Mortgage
Mortgage Partners
Shrenik K. Shah
Printing/Photography
Ratan Singhvi
Printing and Graphics Services
Timeless Lens Photography
Realtors
Ananth Ram
Asha Shukhla
Laroia Realty
Raminder Bhatia
SmartMoves
WestOfBoston
Swati Mukherji
Restaurants
Bollywood Grill
Mysore Veggie
Services
Alankar
B. D. Nayak, Architect
epuja
Minuteman Group
Moksha Spa
Shalini's Salon & Spa
Shopping
India Palace
Kay Pee Jewelers
Raj Jewelers
Travels
Madan Travel
Lokvani Talks To Kumudini Gupta

(This article is sponsored by Attorney Trupti Patel)
Kumudini Gupta, a resident of Quincy and a community activist broke new ground when she became the first Indian American to hold a political post in the Republican Party in Massachusetts and also the first Indian American woman to do it. [more]
Bollywood Baatein

(This article is sponsored by Monique Kornfeld, Esq.)
Deepika is doing a second double role after playing Shah Rukh Khan's love interest in "Om Shanti Om". Being on the TV seems to be a matter of pride.Do you know who is the next actor to host a TV show? [more]
Ramayana - A Moving Performance

(This article is sponsored by Maharishi Academy of Total Knowledge)
The standing ovation the production got from a full house, and the numerous accolades that the performers got backstage from the visibly moved members of audience was a testament to the power and beauty of this production. [more]
South Asian Art - In Memory Of Prashant H. Fadia

(This article is sponsored by Prashant H. Fadia Foundation)
A Triumphal Arch in Lisbon, a Seventeenth-Century Print.
This structure is one of the arches erected in Lisbon in 1619 to celebrate the entry of Philip III of Spain, who ruled Portugal as Philip II (r. 1598-1621), which has been used as models for Bengali embroideries. [more]
Subrata Das' Rape, Regret, And Retribution At Arlington Center For The Arts

Stage Ensemble Theatre (SETU) and NetSAP-Boston presented the premiere of Subrata Das' play, Rape, Regret and Retribution, an artistic rendition of a dark and twisted tale. [more]
Amra Kojon Celebrates Five Years

Amra Kojon celebrates five years with another sold-out show Rupali Aloye Dhushor Otit or Nostalgic Tunes from the Silver Screen on May 24, 2008 at Kresge Auditorium, MIT, Cambridge, MA. [more]
Savithri - A Bharatanatyam Dance Ballet

Kavitha Vijayasekhar , a student of Ranjani Saigal will present Savithri in Bharatanatyam style on June 21 at Keigwin Middle School, Middletown CT to the accompaniment of live music by Geeta Murali, Dr. Bhavani Prakash, Rasika Murali and Arun Saigal. This creation by Ranjani Saigal includes english narration with traditional Bharatanatyam. [more]
Confluence - A Festival Of Hope

Confluence: A Festival of Hope brings together the Indian community with those who have an interest in its fascinating and colorful culture. [more]
Ayurvedic Approach To Heart Health Talk For The Asian Indian Community

Asian Indians are three times more prone to heart disease in USA than the general population.Peer-reviewed studies from researchers inspired by Maharishi Mahesh Yogi, India's traditional knowledge of Ayurveda should be seriously considered for its benefits by Indians who are at high risk for heart disease. Please join us on Saturday June 21 at 11:00 am at the Lakshmi Temple for this important seminar. [more]
600 Attendees Harness Their Networks At TiECON East

Attendees from various industries assemble to network, learn, share and discuss the three new 'C' in success. [more]
Vedic Graduation Ceremony 2008 At Sri Lakshmi Temple

The very first Vedic graduation was held at Sri Lakshmi Temple, Ashland, on May 31, 2008 in association with the Bal Vihars of Vishwa Hindu Parishad. [more]
Book Dedicated To Mani Sarma Released At TAGB Event

Finally for the long awaited Boston Telugus, Swara Brahma Mani Sarma with his troupe of 15 artistes, rocked the Boston Telugus on June 1st with four hours of non-stop music. [more]
Gayatri Jayanti 2008: A Joyous Spiritual Celebration In Satsang Center

On June 7th 2008 over 300 devotees converged to participate in a soul absorbing celebration of the seventh annual 'Gayatri Jayanti' celebration. [more]
Commonwealth Seminar - 2008 Student Summer Academy

The Commonwealth Seminar is accepting applications for its special 2008 Student Summer Academy, which will give college and graduate students an introduction to state government and the legislature. The deadline to apply is June 20, 2008. [more]
North South Foundation Child, Sameer Mishra, Wins Scripps National Spelling Bee Championship

Recent successes of NSF children such as the newly crowned prince of spelling, Sameer Mishra - the 2008 Scripps National Spelling Bee, collectively highlight the ways in which NSF has impacted the Indian community. [more]
DOR Commissioner Navjeet K. Bal Awarded NASABA 2008 Cornerstone Award

The South Asian Bar Association of Greater Boston ('SABA GB'), a chapter of the North American South Asian Bar Association ('NASABA), congratulates Commissioner Navjeet K. Bal on her recent nomination and award of a 2008 NASABA Cornerstone Award. [more]
New Maharishi Academy Boarding School Appoints Its First Headmaster

Maharishi Academy of Total Knowledge - High School for Leadership, a new boarding school for boys, has appointed Mr. Alan Colby as its first headmaster. "Any boy interested in developing his full potential and making a powerful and significant contribution to society will be interested in Maharishi Academy" says Colby. [more]
BAIF Development Research Foundation - Sustainable Development To Support Rural Families

BAIF has grown with operations in 11 states and impacting over 45,000 villages. The examples from the villages outside Hubli provide ample testimony to the concrete impact BAIF has had in uplifting the rural economy. [more]
Dakoyannis, Curtin & Sherring, LLC Move To Westwood, MA

As they continue to grow, the law firm of Dakoyannis, Curtin & Sherring, LLC has shifted its office to a brand new location in Westwood. [more]
Noted Experts: Change For India's Forgotten Children Is Possible - With The Right(s) Approach

In India, the world's largest democracy, millions of children are still denied their rights. But, this situation can change. [more]
Weekend Entertainment

Catch up, register and purchase tickets for the events during this upcoming fortnight including Abhishruti Bezbaruah Concert, Confluence-A Festival of Hope, Shraddhaa Samskritam Camp, Chimnaya Camp, Vivekananda Family Camp and Anish Kapoor Exhibition. [more]
For The Mathematically Inclined

Congratulations to Aseem Chandawarkar and Sudhir Krishnan, who were winners of the last set of puzzles. Here is one easy puzzle for students and one for adults. [more]
Music Review: Waqt Par Bolna - By Hariharan

(This article is sponsored by Sounds Of India)
This album is worth its weight in gold! Need we say more? [more]
Recipes - Go Vegan

Vegan - Indian way! [more]
Laugh A While

Snappy comebacks. [more]
Picture Of The Fortnight

Can you guess this place and where it is? [more]
Thought For The Day

(This article is sponsored by epuja)
It is all about work! [more]
Copyright © 2008 Lokvani.com. All Rights Reserved.
Lokvani Poll

Who will you vote for in the 2008 elections?


Click here for more events