Archives
Contribute
| | |
| --- | --- |
| Longwood Symphony Orchestra Supports ATASK | |

Ranjani Saigal
05/13/2010



On Sunday May 1 2010, the Longwood Symphony Orchestra gave a fantastic concert in Jordon Hall at the New England Conservatory. The concert titled "Healing our community through music" was a fundraising event to support the Asian Task Force Against Domestic Violence (ATASK) whose mission is to prevent domestic violence in Asian families and communities and to provide hope to survivors.

Even with boiled water alert in Boston happening just a few hours before start, 100 musicians stayed hydrated and the audience of the 1000-seat Jordan Hall transported with a mesmerizing performance of the Longwood Symphony Orchestra (the orchestra of Boston's medical community) to benefit the Asian Task Force Against Domestic Violence (ATASK). The concert was a night to celebrate the courage of ATASK clients, acknowledge the passion of ATASK's staff, board, volunteers, and supporters, and ring in their wish for a peaceful world without violence.

Even with local emergency, public health leaders and health officials were in attendance to support domestic violence as critical public health issue for all populations. Judith Kurland , Menino's Chief of Staff and
Dr. JudyAnn Bigby MA Secy for Health and Human Services were present at the event.

US Assistant Secretary of Health, Dr. Howard Koh (and his wife, Dr. Claudia Arrig) of Andover were the special honored guests for the evening.
Dr. Koh also received a framed art poster with ATASK's new outreach message - "Peaceful Homes Let Children Soar!" signed by the artist - Newbery Award winning children's book author/illustrator, Grace Lin.

The LSO is a unique orchestra consisting of musicians many of who are health professionals who use every concert as a fundraiser to support special causes. Jonathan McPhee , the brilliant conductor chose a very special program for the evening. The first half featured Piano Concerto No 3, Opus 30 by Sergei Rachmaninoff and the second half was Symphony No.4 "The Inextinguishable" by Carl Nielsen. The performance was breathtaking to say the least.

ATASK is a phenomenal organization that is well deserving of the funds raised from this concert. Annually it provides emergency housing for over 50 women and children, provides critical safety planning and community based services to about 500 clients and responds to over 7000 advocacy and helpline calls. It is one of the eight organizations nationwide selected by the Robert Wood Johnson Foundation for its "Strengthening What Works" initiative to prevent violence in immigrant and refugee populations.
To learn more please check out
http://www.atask.org/


A wonderful evening serving a great cause!






| Share your Comments


---
You may also access this article through our web-site http://www.lokvani.com/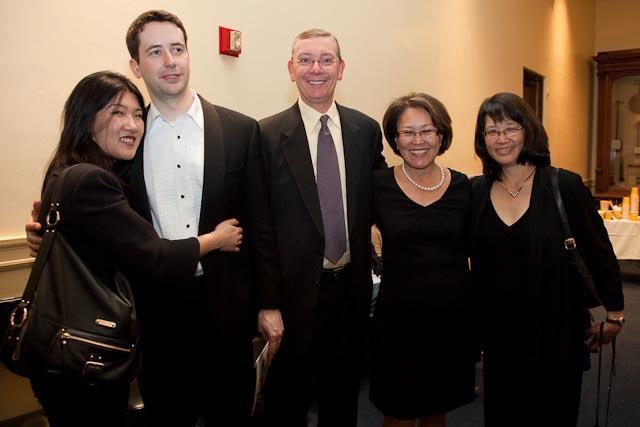 Amanda von Goetz,Amanda von Goetz, Philip Edward Fisher, Jim Aylward, Kija Kim, Lisa Wong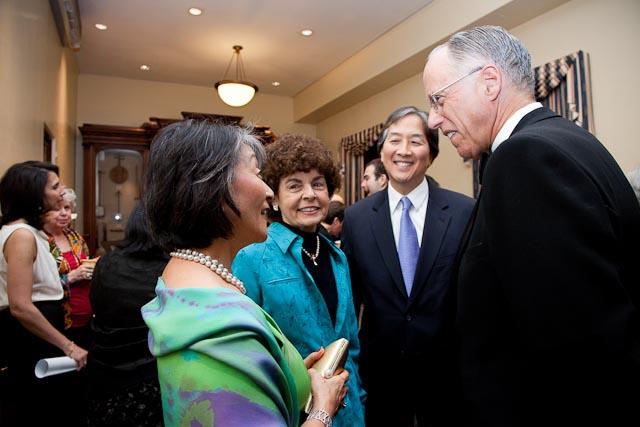 Atsuko Fish, Claudia Arrigg, Howard Koh, Larry Fish



Linda Chin, ATASK President, Paul Lee, ATASK Board Member, Partner at Goodwin Procter, Tom Workman, ATASK supporter



Cathy and Eddie OConnell, Kija Kim, Jim Aylward, Korean Consul General



Linda Chin, ATASK President, Dr. Howard Koh, Grace Lin, Artist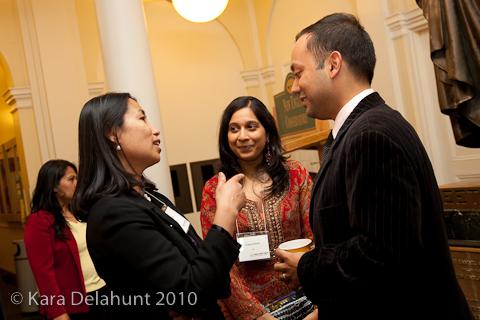 Linda Chin, Sujata Ghosh, Saikat Ghosh